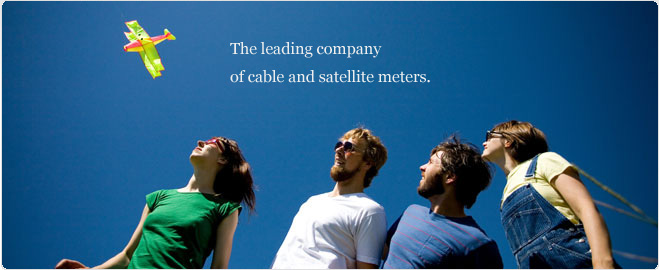 Radiasun is the leading manufacturer of cable and satellite meters in the world. Radiasun delivers the most satisfying products and services to the customers all over the world, with our own brands name, and also provides OEM and ODM for the most famous brands in the field.

Digital Signal Level Meter/DVB-C Analyzer
D202
D202 - 5~870MHz;analog,digital channel power,MER,BER, Constellations



D202 comes with a solution that can handle digital TV and maintain the analog spectrum, enable technicians to use it in the most demanding situations with a single, rugged instrument, wherever it is needed.
The new QAM View digital analysis option adds forward path digital signal testing that includes constellation, pre/post FEC BER, MER. Analog signal measurements are addressed with standard features like RF signal level, full scan, TILT, in-service C/N, A/V, and FCC compliant auto testing.
The RA2009 is designed to provide ideal solution for cable TV network, to ensure that on-site technicians are fully equipped with the optimal equipment they need to make rapid and accurate analysis.
Features:
•5MHz ~870MHz
•Large 320*240 color LCD display with back light
•DVB analysis, MER, BER, Constellations, average power
•Single channel test and single frequency test, V/A, C/N, TILT, Trunk voltage
•Full scan, single channel spectrum analysis, spectrum analysis of other range
•Extended and flexible data storage, data logging, easy upload and download data via PC
•More learned channel plans, changeable through PC
•Limit measurement and automated FCC proof of performance test