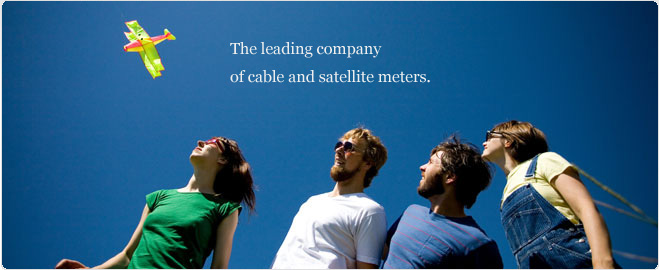 Radiasun is the leading manufacturer of cable and satellite meters in the world. Radiasun delivers the most satisfying products and services to the customers all over the world, with our own brands name, and also provides OEM and ODM for the most famous brands in the field.

Korg Telecom Engineering Sales & Service India Private Limited, India & Radiasun International Group Limited United Kingdom emphasizes on continuous existence in market, consistency in work, create business needs, create employment, innovate techniques, develop project structure and support client requirements. Our motto to win with all and positive approach help us to maintain long term relationship with our customer and maintain sustainability in market.

Concept to commissioning being the objective of Korg serves telecom industry for Network Survey, Drive Test & Optimization Services (Term Testing, Benchmarking, Walk Tests, SCFT, Others) on task and manpower basis, Installation and Commissioning BTS (Huawei-3900,3901 Nokia-Flexi, Ultra, Metro Ericsson-2208 ZTE-BS8800, B8018), Microwave (Ceragon, NEC and Nokia dia-0.2,0.3,0.6,1.2,1.8,2.1), TMA, Duplexer, DSLAM (FSAP-9600,9601), OCLAN, Routers, Switches, BSC (ZTE, NSN), MSC ,RNC, MUX, Transcoder, SDH and DWDM Equipments till AT, de-installation, packing, transportation and re-deployment services. I & C of Power Plant (SMPS), UPS, Battery banks and DG Set till AT Closure. Turnkey project planning, site survey, acquisition, civil works, tower & shelter erection, DG installation and commissioning and all works on entire site. Specialized in completing Govt. compliance regulatory bodies' network tests such as TERM CELL testing, EMF Testing etc with the use licensed tools and proper reports within given time. Specialization for end-end model projects in wireless technology anywhere in India Details as below. I & C of EMS & NMS, core and edge routers and switches (Alaxaia-Hitachi) for service providers, telecom carriers and enterprises along with carrier to Ethernet product installation and configurations. Korgtess has expertise in Installation-Commissioning-AT-Site On-Air-Pre Drive Test-Optimization-Post Drive Test-KPI-Govt. Term Testing with AT report submission as per term guideline Fiber Planning, laying, Splicing, testing & maintenance. Supply of Manpower (Planners, DT Engineers, Optimizers, Technicians, Riggers, NoC engineers, IP Engineers, Ethernet Engineers, VAS Engineers, Fiber Engineers & Technicians). B" grade license for Electrical Contracts and employ expert Engineers to monitor site works. Exclusive low cost maintenance model for managed services (Operations and Maintenance), providing 24X7X365 Hrs security to towers and providing Patrolling technician for proactive maintenance of Fiber routes & Diesel filling at shelter sites. Hand to Hand Delivery of high end testing licensed tools TEMS, NEMO, VSWR, POWER METER, BER METER & EARTH RESISTANCE METERS. We provide Cost efficient Services for emerging Telecom Networks to get maximum return of their investment. Our esteemed clients who trusted Korgtess and appreciated our services.