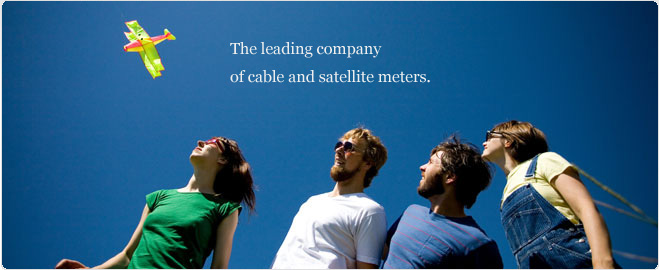 Radiasun is the leading manufacturer of cable and satellite meters in the world. Radiasun delivers the most satisfying products and services to the customers all over the world, with our own brands name, and also provides OEM and ODM for the most famous brands in the field.

Digital Signal Level Meter/DVB-C Analyzer
RA2000



The Digital signal level meter Devic200 provides main functions installers and operators are looking for in a econormic signal level meter. Capable of analog and digital measurements of cable TV network, including channel level, C/N, V/A, trunk voltage, digital channel power, BER, MER, at an affordable price. Designed to easily test DVB-C channels.
Numeric keypad for direct channel or frequency entry
Test both forward and return parth
Digital measurement capabilities including: Average power, BER, MER
Channel/Frequency Tuning: From 5-870 MHz (UHF/ VHF/CABLE) allowing return path signal testing
Analog measurement capabilities including Signal Level, A/V ratio, TILT, trunk voltage, and C/N
Frequency Range:
TV and Radio 5-870 MHz
RF Input Impedance:75 ohms
Dynamic Range:
20 dBuV to 120 dBuV or -40 to +60 dBmV
Measurement Resolution:
0.1 dB
Level Measurement Acc:
2 dB typically